Television Series:
Now Airing
Here are the current teaching series now airing on Turning Point Television. Enter your email address in the box below to receive updates about upcoming broadcasts.
Series Updates »
Please enter a valid email address
You've been successfully signed up!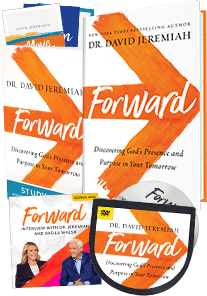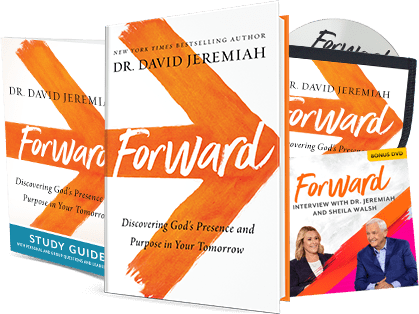 Discover God's Purpose For Your LIfe
Find God in Your Tomorrow
God wants to expand your dream, give you divine direction, plant a life purpose within you, equip you with tools to overcome fear, grant you great personal accomplishment, and find a mission that will outlive your life. When you order your copy through Turning Point, you'll also receive a set of our exclusive Move Forward Motivation Cards.
Learn More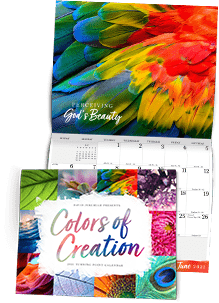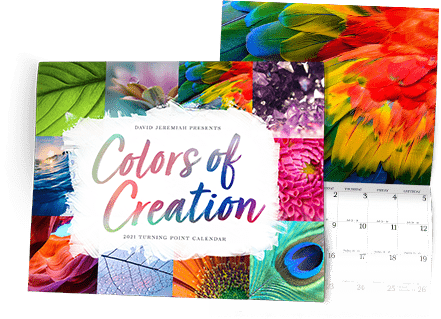 Colors of Creation
Exclusive 2021 Calendar
Do you find your mind spinning from a stream of disheartening news? Our vibrant wall calendar will invite you to interrupt the 24-hour news cycle and focus on the eternal each day of the year with a celebration of God's attributes, a Bible reading plan, vibrant images, and more.
Learn More
Don't Miss this Special Online Event
Watch Now: It's Time to MOVE FORWARD
Are you ready to discover God's plan for the "what's next" of your life?
Join us for a nationwide virtual gathering to celebrate the presence and power of God in our life. You will come away from this experience with a new perspective on the future, inspiration to stand firm in the promises of God, and a challenge to move forward. This event features Dr. David Jeremiah and his distinguished guests:
Levi Lusko
Sheila Walsh
Anthony Evans
It's Time to MOVE FORWARD is available to watch NOW!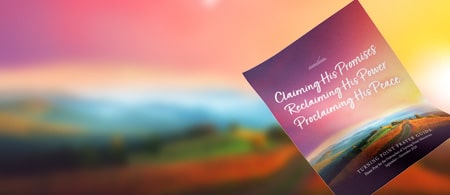 Claiming, Reclaiming, and Proclaiming
Partner With Us in Prayer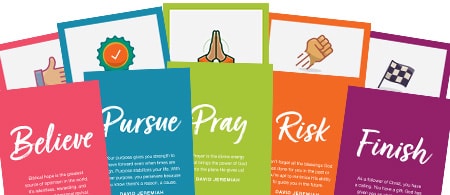 Request Yours Today
Free Motivation Cards—Move Forward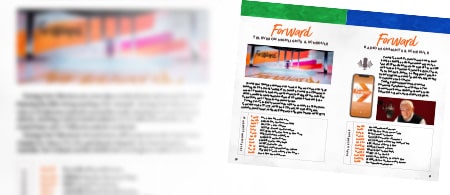 Download Your Copy
Forward Broadcast Schedule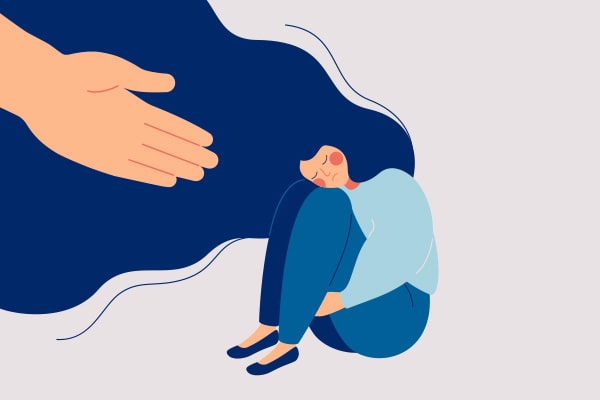 18 Verses For Finding Peace
God's Plan for You Does Not Include Anxiety
If God cares for "the lilies of the field," how much more does He care for you and me? How much does He take to heart the things that cause us anxiety?
He took the answer to that question and displayed it on a cross two thousand years ago. He would never suffer and die for the same children He planned to neglect.
And God reminds us of this truth throughout Scripture. When the enemies of worry and anxiety attack, we can hold fast to these promises and encouragements from God's Word (and many more!) to win the battle.
Transferring Faith From One Generation to the Next
Leaving a Legacy That Matters
Ronald Reagan said, "Freedom… is never more than one generation away from extinction."1 Christians have extrapolated that truth to say, "The Church is never more than one generation away from extinction." Whether we are parents, grandparents, aunts, uncles, schoolteachers, or ministry volunteers, we have a common question burning in our hearts: How does our faith transfer from generation to generation, from godly adults to godly children?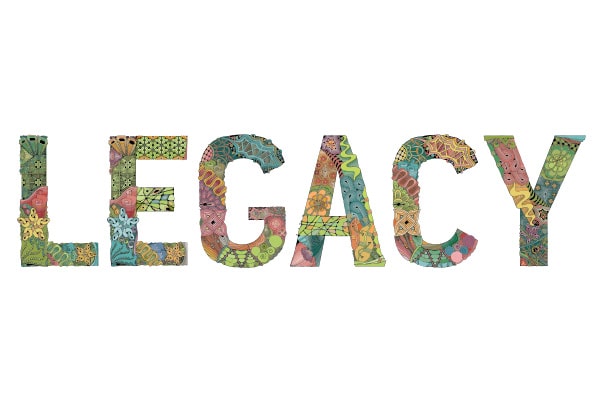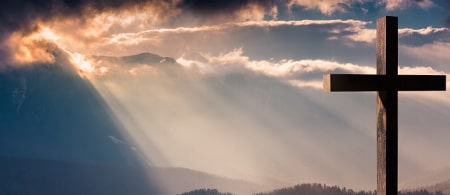 Simple Steps to a Personal Relationship With God
How to Become a Christian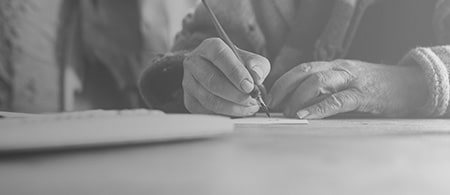 We Want to Hear From You
Share Your Story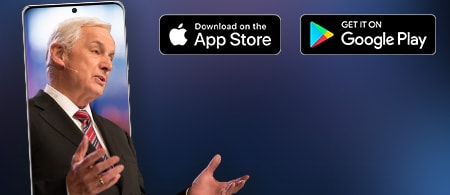 More Than 1.1 Million Downloads!
Get the Turning Point App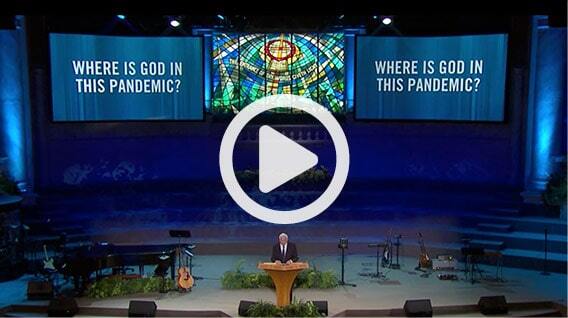 Facing the Coronavirus
Free Resources From David Jeremiah for Facing the Pandemic
Isolated and alone, many people are experiencing overwhelming fear and anxiety as they face an invisible enemy. In response to the coronavirus outbreak, Dr. David Jeremiah has prepared several messages of hope that are straight from God's Word. His goal is to encourage as many people as possible with biblical truth during these unprecedented times, so Turning Point is offering this series for on-demand streaming, free of charge, on our dedicated Facing Coronavirus page. We hope you will be blessed by them and share them with others!
Online Vacation Bible School Starts July 3
Airship Genesis Summer Blast!
Join Airship Genesis for a free five-week VBS program this summer. Each week you will find an exciting audio adventure featuring the Genesis Exploration Squad, a Bible lesson, a memory verse, a challenge, fun activities, and more. Your kids can learn about the importance of the Bible in their lives through five separate lessons:
The Bible gives us direction for all of life's adventures!
The Bible was written just for us by God!
The Bible is powerful for any situation.
The Bible should be shared with others.
God rewards us for living by the Bible.
Don't miss Summer Blast! The adventure begins on July 3.